This article is for Editing an Inspection
Step 1:
At the client property level, click the inspections tab (1), if there is a plus sign (2) to the left of the job id, means there is at least one dispatch for that inspection.
Click on the Inspections Dashboard (3) to view.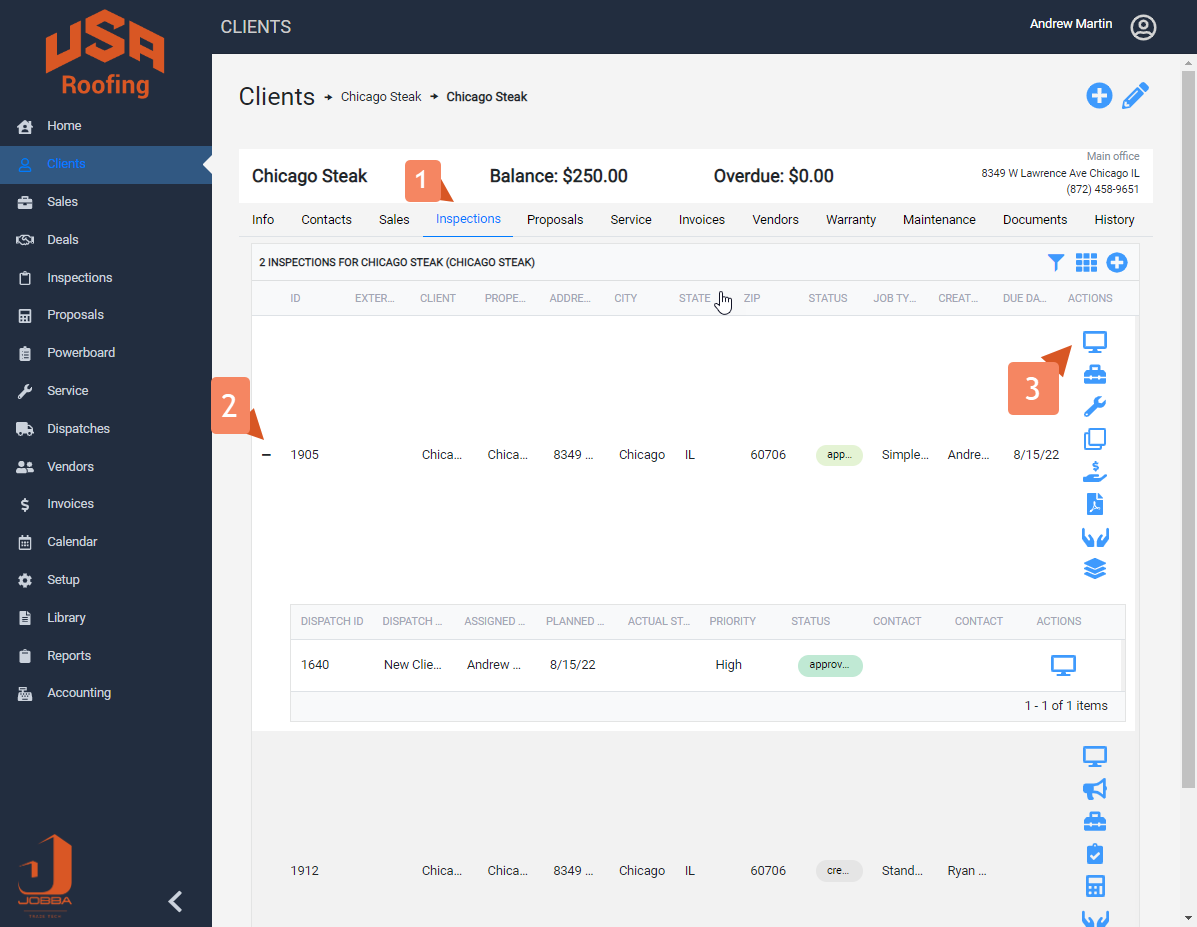 Step 2:
At the top of the Inspection Dashboard, the arrows to the right (1) allow you to go to the next or previous inspection to view status.
From the Job Info (2) screen, you can change or add images (4) to the report.
You can add or modify using the vertical tabs (3), the Recommended Action (Field and Office) and Guided Checklist, upload or take a picture (4) and Property notes.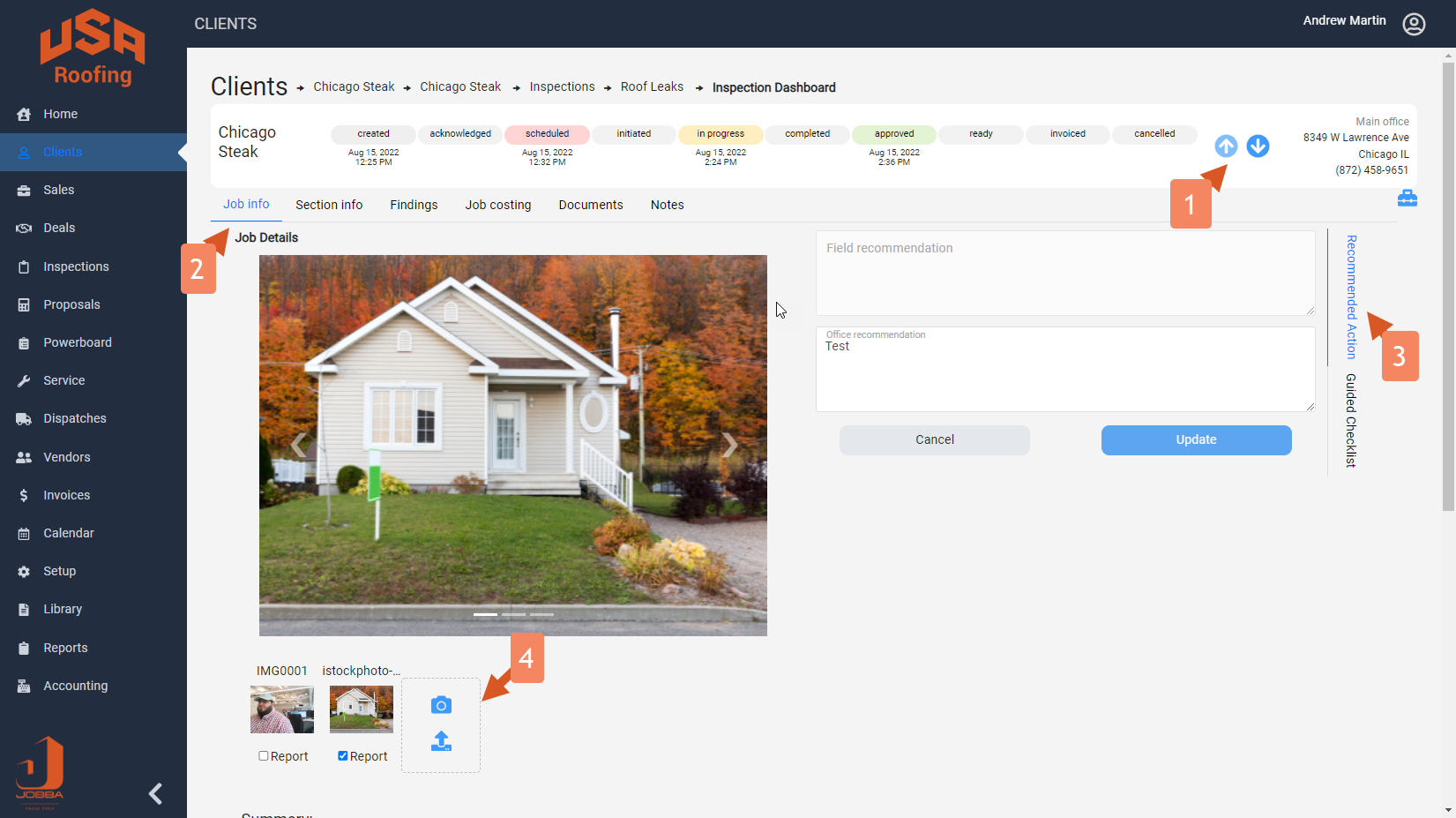 Step 3:
On the Section info tab (1) allows you to add or modify sections and observations.
Click to highlight the section you want to edit (2), the section details to modify will show on the right side of the screen (3), click on the Google map icon (4) to modify or change the aerial image.
Click on the Observations tab (5) to add or modify
Step 4:
From the Findings tab (1), you can add or modify Qwik deficiencies (2), Elements (3), and Test cuts (4).
Click on the appropriate vertical tab.
Step 6:
From the Job costing tab (1), you can add or modify time records. From the vertical tabs Materials (2), Equipment (3) and External Notes (4)
Step 7:
From the Documents tab (1) you add or view documents from the select documents pop up (2), you can add documents from Jobba Library, any documents associated to your Client, Property and Vendors and also pull documents from your Local Drive