Your user profile contains information about you including your name, job title, address and other contact information. it is also where you can manage your Jobba platform password. Each user can update their own profile.
After logging into the Jobba platform, from the Banner, select the User Menu.
On the Contact Tab, enter your information into the appropriate fields. When finished select Save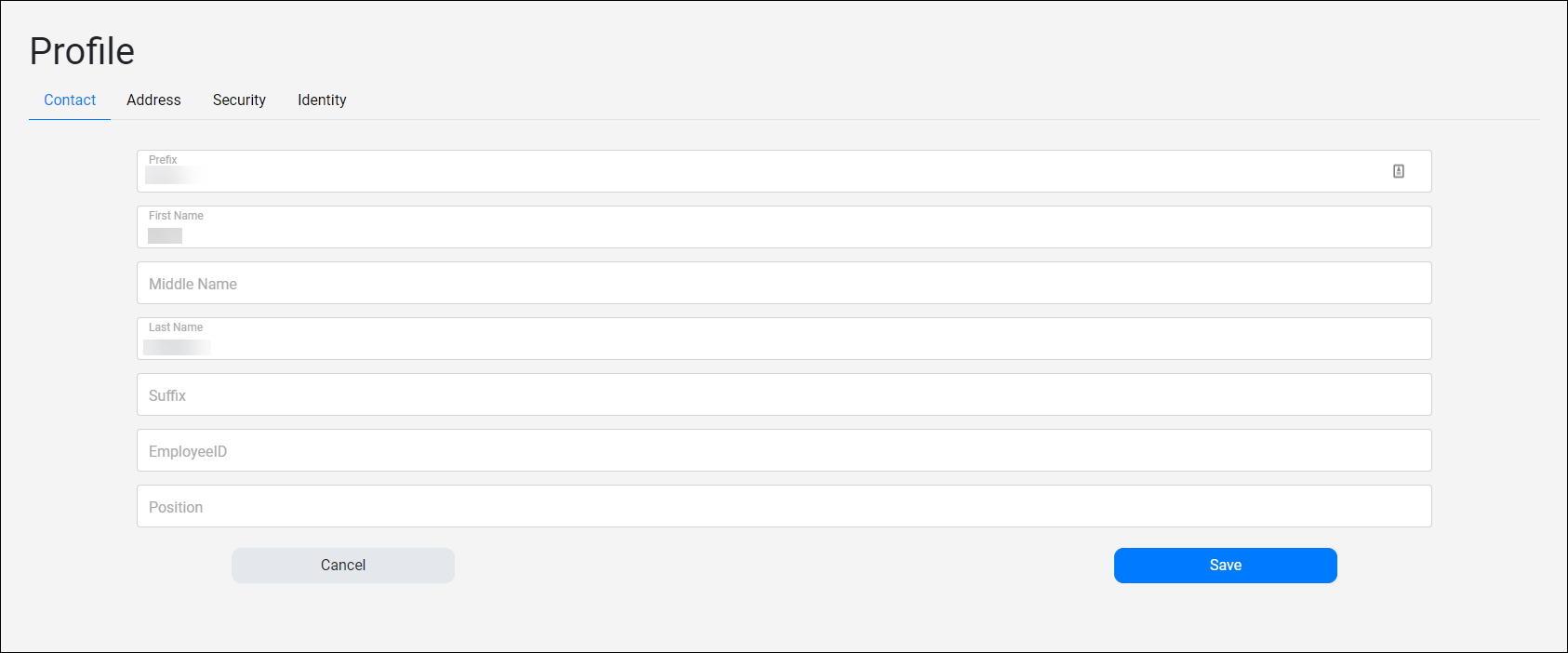 Select the Address Tab and then enter or update your information. When finished select Save
NOTES:
You must enter an email address.
To receive SMS notifications, you must enter a mobile number
Select the Security Tab to update your Password and Security Question. When finished select Save
NOTE: You cannot change the User name field.
Select the Identity Tab to associate a picture and a signature with your profile, as well as enabling or disabling notifications.
Select the Upload or Take Photo buttons to associate a picture with your profile.

Select the Signature button to draw your signature.

On a PC, use your mouse. On a tablet or phone, use your finger or stylus to input your signature. When finished select Save
Select the Email and/or SMS Notifications toggles as desired.
When complete select Save
NOTE: Notifications are used to inform users of dispatches and other tasks. Users should be encouraged to leave at least one method of notifications enabled.